The jewel of Madinat Jumeirah, The Al Qasr Palace has received a vibrant, new interpretation of the original design in keeping with a Sheikh's Summer Residence.
Our company successfully completed this renovation of x 164 guestrooms, and bathrooms, suites and corridors arranged over 6 floors in a short 4 month period on site, including the replacement of 7 kms of main line risers and water lines using our own in house MEP services. Key to our success was the use of our own in house manufacturing resources, and a tried and tested logistics plan for speed and efficiency of the roll–out on site.
PROJECT MANAGERS
MHPM DRIVER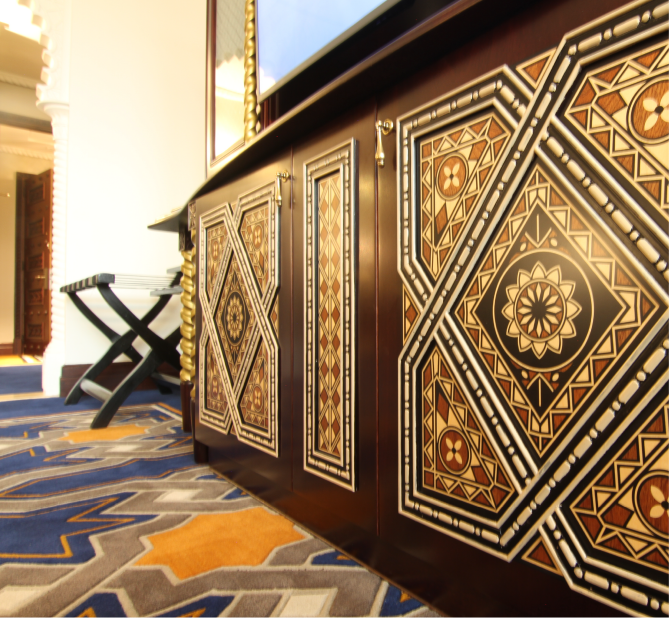 Vibrant colourful fabrics and wallcoverings were selected with traditional custom made furniture from our own factories using solid carved mahogany hardwoods, with intricate marquetry, and veneer inlays, with gold leaf accents, custom lighting, new soft furnishings and sumptious axminster carpets, providing a luxurious rich look "fit for a king".